Are you planning a 420 vacation in Denver, Colorado this summer? Look no further than KushKations! We have the best 420-friendly mini-golf course in town, as well as the best 420 entertainment amenities for vacation rentals. Our vacation rentals in Denver Colorado are the perfect place to stay for your next 420 vacation.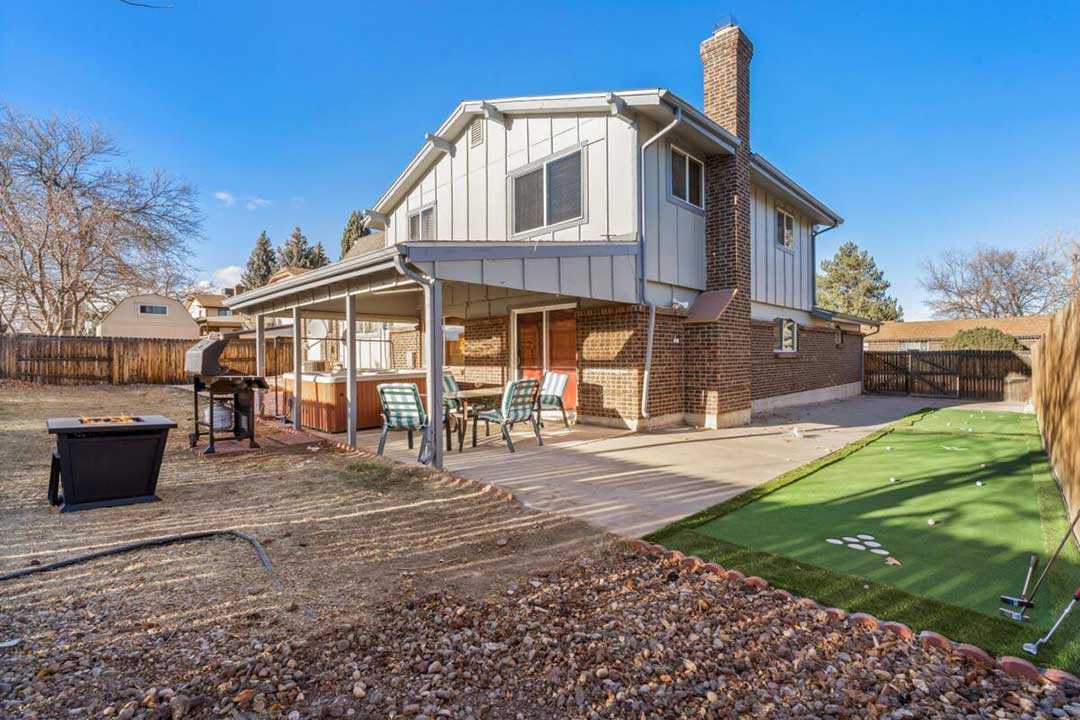 KushKations Joystick is a lovely and spacious 420-friendly, 4 bedroom, 3 bathroom house with a 15-minute drive from downtown Denver, Colorado! The comforts of a fully equipped home are available in this 5 bedroom, 4 bathroom house with lots of upgrades.
There is plenty of space to host your guests in the backyard with its big open layout kitchen/dining area, a 6-seater hot tub, and a private enclosed backyard to host your visitors.
The Back Yard at Kushkation's Joystick Features a Mini-Golf course
This is the perfect place to relax and enjoy your time in Colorado. KushKations JoyStick is a 420-friendly gammers paradise that features a backyard mini-golf course. The course is large enough for you and your friends and features a 420-friendly theme. The course is perfect for all skill levels and is great for entertaining guests.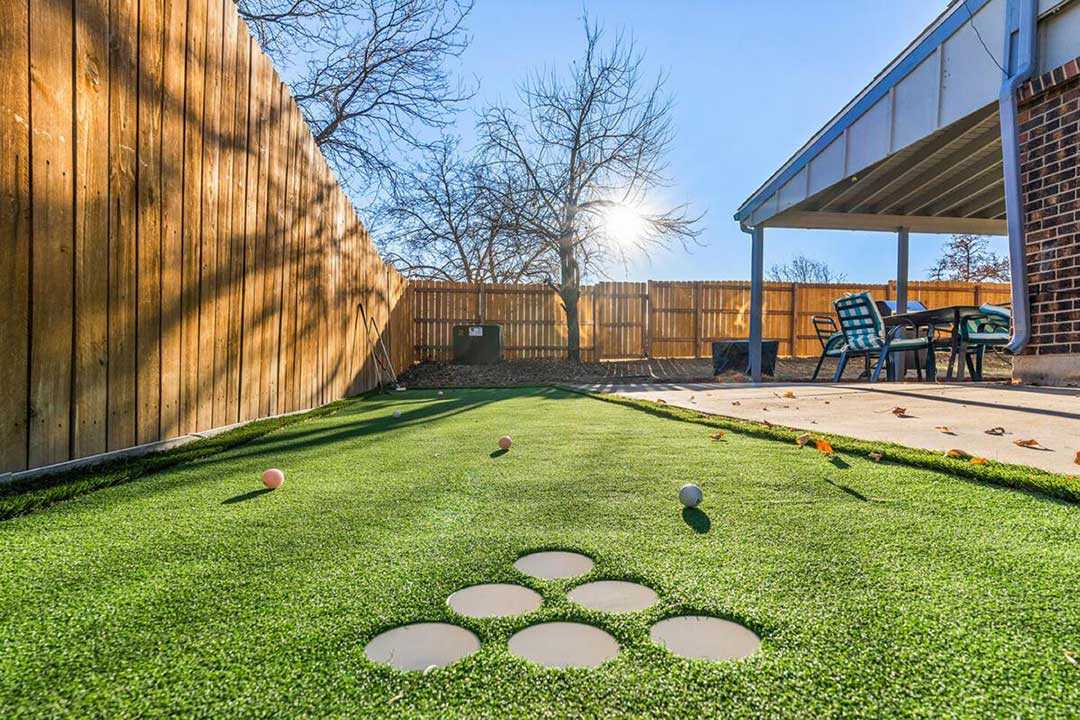 Our 420-friendly mini-golf course is the perfect place to spend an afternoon or evening. We also offer a variety of other games and activities for our guests to enjoy. Our 420-friendly vacation rentals in Denver Colorado are the perfect place to stay for your next 420 vacation.
The how-to guide for KushKations JoyStick Mini-Golf course
We all know what Mini-Golf is, however just in case you don't know the rules or have never played, here is a quick how-to guide.
How to Play KushKations JoyStick 420-Friendly Mini-Golf
420-Friendly players will need a scorecard and putter at the beginning of the game.
The aim of the game is to get the ball in the hole using as few strokes as possible.
Players take turns hitting the ball. The first player to tee off is the person who has the lowest score on the previous hole.
The player with the lowest score at the end of the game is the winner!
Other KushKations Joystick amenities, including a video game room
The Video Game Room
The KushKations Joystick includes a state-of-the-art contemporary video game room. Play games on the latest consoles, like the Xbox One S and PlayStation 4 Pro, and entertain your visitors. Each system has family-friendly games, as well as the game passes to access a wide range of games on each console. Have you ever been the best in Mariokart? Prove it. Best Madden player in the house? They all say that. Kickback and show the family and friends whose boss.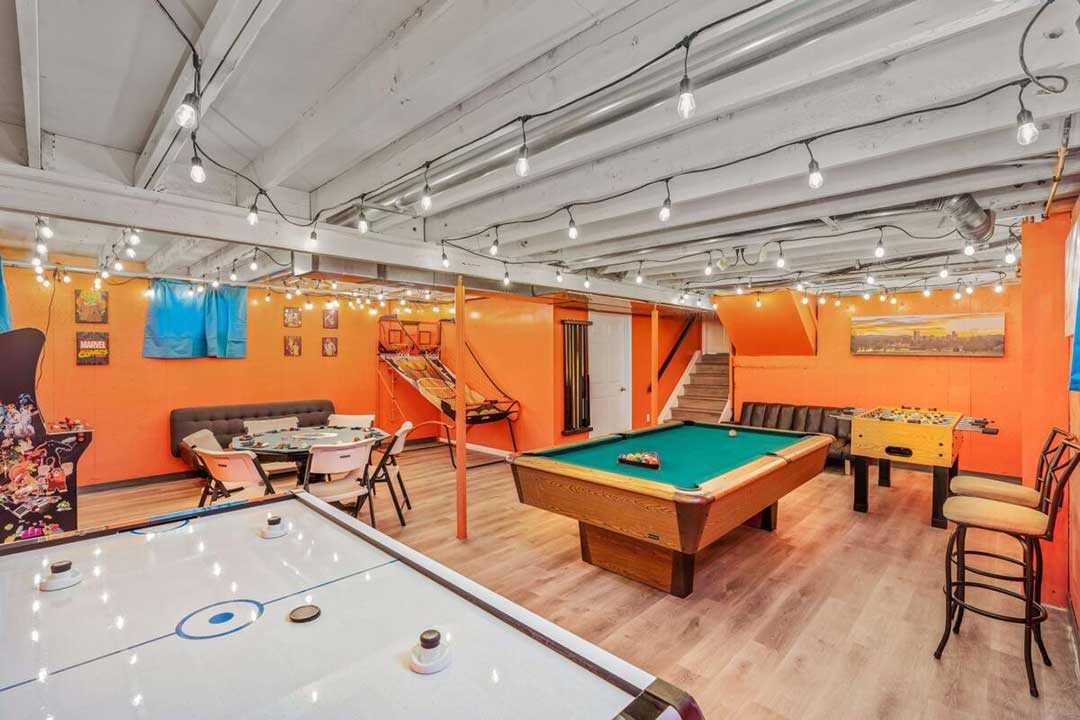 Other Games and Theater Room
If you have had your fill of the fun playing Mini-Golf it may be time to kick back in the private in-home movie theater and watch a flick. If you still have some energy and are played out on video game consoles then try your luck at air hockey, foosball, billiards, poker, basketball, or the retro arcade.
Booking at KushKations JoyStick
Now that you know how to play 420-friendly mini-golf, and have explored the other amenities it's time to book your vacation rental at KushKations JoyStick. Simply navigate to the JoyStick page or the Properties page and search for the dates you want to book. We are busy this time of year so you may need to be flexible with your dates. When you have confirmed your dates just follow the easy booking form, pay any upfront costs, and then get a confirmation in your email. We'll see you soon!
So, what are you waiting for? Book your KushKations JoyStick 420 vacation rental in Denver Colorado today! KushKations is the perfect place to stay for your next 420 vacation. Contact us today to book your KushKations vacation rental in Denver Colorado.