Are you looking for a 420 friendly Denver vacation destination? Look no further than the KushKations JoyStick property. KushKations Joystick is a beautiful and spacious 420 friendly, 4 bedroom, 3 bathroom home located 15 minutes from downtown Denver, Colorado! JoyStick features 2 game rooms, an open layout kitchen/dining area, a mini-golf course, a 6 seater hot tub, and a private enclosed backyard to host your guests.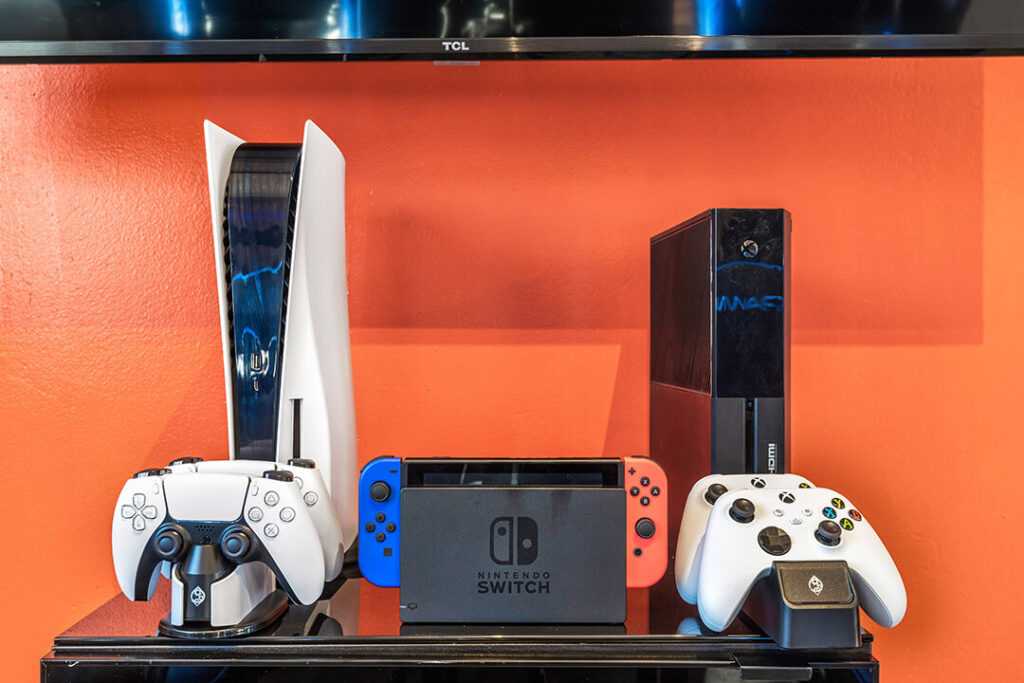 KushKations offers 420 friendly vacation rentals equipped with the best 420 entertainment amenities. So whether you are wanting to take a 420 vacation, need some 420 friendly lodgings, or looking for something 420 related for your next corporate event KushKations has you covered!
About Joystick Joy
JoyStick 420 vacation rental is a 420 friendly, 4 bedroom, 3 bathroom home located 15 minutes from downtown Denver, Colorado! KushKations JoyStick offers 420 friendly lodgings equipped with the best 420 entertainment amenities. The property boasts 2 luxury theatre rooms one indoors and one outdoors. Kick back and relax indoors in one of the luxury theatre chairs, or throw on Sunday night football while lounging out in the hot tub outside. It is the perfect 420 friendly Denver vacation destination. Contact us today 
Have you ever wanted your own 420 friendly hot tub? Now you can have it! The 420 entertainment amenities continue with the mini-golf course, so what are you waiting for? Start planning your 420 vacations to KushKations JoyStick today!
The Video Game Room
KushKations Joystick comes equipped with an up-to-date modern video game room. Featuring the latest consoles, entertain your guests on Xbox, Nintendo Switch, or PS5. Each console comes equipped with family fun games, or their respective game passes to access many different games on each console. Always come 1st in Mariokart? Prove it.
The Game Room
Guests can entertain in Joystick with a fully equipped game room featuring a full-size slate POOL table, Air hockey table, Foosball table, 2 player Mini Hoop game, poker table/set, and a retro arcade game. Whether your guests are into the poker or the pool there is a little something for everyone down in the game room. Book your 420 friendly Denver vacation destination today at JoyStick, Kushkations.
The Theatre Room
Host guests, kick back, and enjoy the 6 seater luxury recliner theatre room. Guests can stream their favorite games free on Hulu live tv, or log in to their respective streaming services to feel right at home. The theatre room also features a fresh popcorn maker and a toke counter which contains all your 420 friendly devices to use during your stay.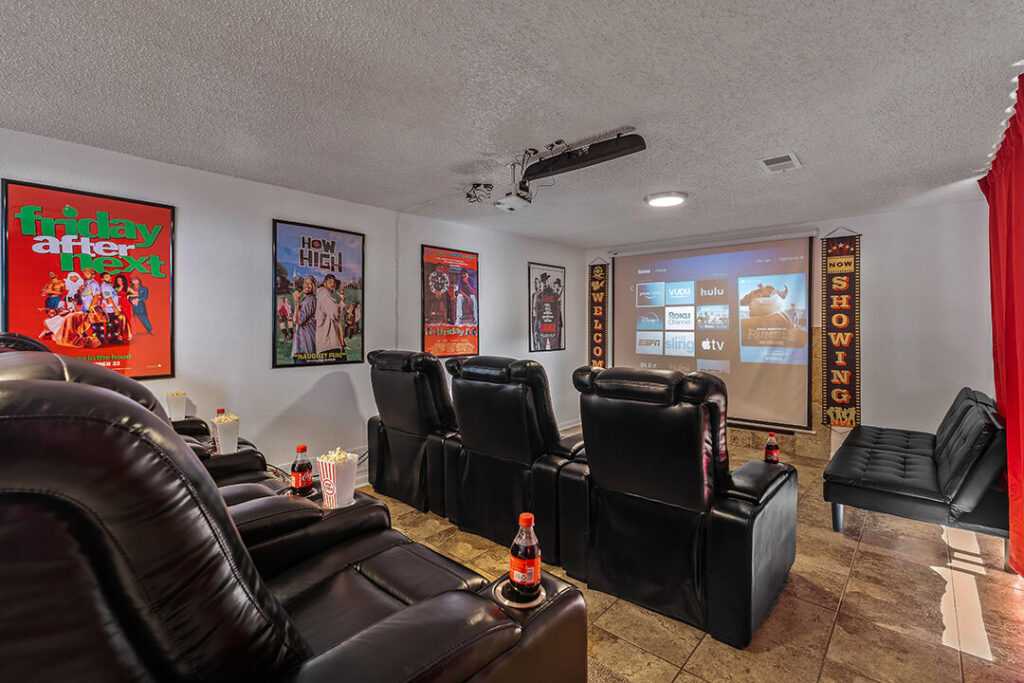 The Backyard
KushKations Joystick features a private enclosed backyard with top amenities to entertain your guests. The backyard features an outdoor movie projector, a new 6 seater hot tub, a mini-golf course, and a new propane gas grill. Utilize the hot tub to unwind under the stars and truly hit the reset button. Morning, night, summer, or wintertime, the hot tub provides year-round relaxation for guests.
What to do around Denver
Not only is Joystick 420 a friendly Denver vacation rental, but there are several other 420 activities guests can partake in during their stay. Take a 420 tour to explore the Rocky Mountain high country. Visit The University of Denver and tour the biggest 420 friendly college campus in America. Stop by Illuzion Glass Gallery and marvel at some 420 friendly glass art. Go to a 420 party or enjoy 420 friendly food and drinks at one of the many 420 friendly Denver restaurants. So come explore Denver Colorado with KushKations Joystick.
"Denver? Look no further than the top-rated 420 friendly Denver vacation destination KushKations JoyStick property."
Contact Us
To reserve 420 vacation rentals, or inquire about 420 friendly Denver lodging contact us today! KushKations offers free 24 hour bookings. To book your 420 vacations and last-minute 420 friendly vacation rental call today or book online. We would love to hear from you soon.
Don't forget to take a look at our other properties as well: