Are you seeking the perfect weekend getaway that combines relaxation, entertainment, and the freedom to enjoy your favorite 420-friendly activities? Look no further than KushKations Blue Dream, a remarkable property located just 20 minutes from downtown Denver, Colorado, and a mere 15-minute drive from the iconic Red Rocks Amphitheater. This three-bedroom, one-bath haven boasts eight comfortable beds, making it an ideal choice for groups of friends or families looking for an unforgettable retreat. In this blog post, we'll explore why KushKations Blue Dream is your dream destination for a 420-friendly getaway.
A Dream Kitchen for Culinary Adventures
One of the highlights of KushKations Blue Dream is its well-appointed kitchen. Equipped with brand-new appliances and featuring ample countertop and cabinet space, this kitchen has everything you need to prepare delicious meals during your stay. Forget about the hassle of bringing your pots, pans, glassware, or dinnerware; the kitchen is fully stocked, ensuring you have all the tools at your disposal to whip up your favorite dishes. Whether you're a seasoned chef or a novice cook, this kitchen sets the stage for culinary adventures during your KushKation stay.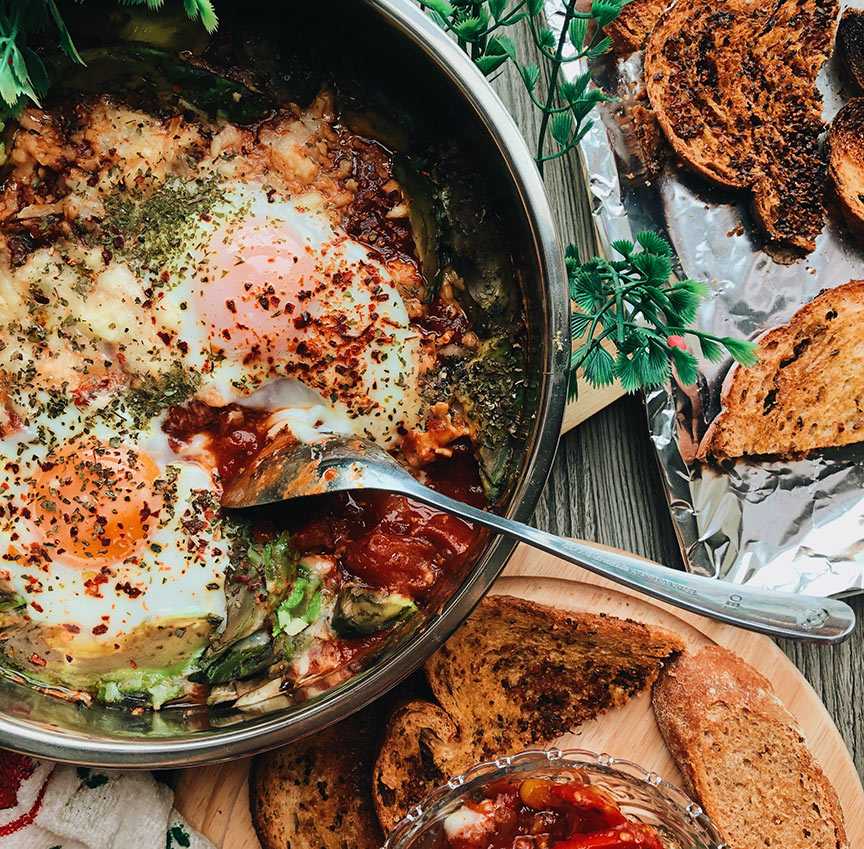 A Cozy Living Room Retreat
After a day of exploring Denver's vibrant attractions, retreat to the inviting living room of KushKations Blue Dream. Here, you'll find a 50-inch Roku TV, perfect for catching up on your favorite shows or watching movies with your group. The room also features a unique 420 Toke Table, making it easy for you to enjoy your 420-friendly activities comfortably. To ensure the highest standards of cleanliness, all 420-friendly devices are sanitized between reservations. The room's lighting and artwork create a laid-back, cozy atmosphere where you can unwind and create lasting memories.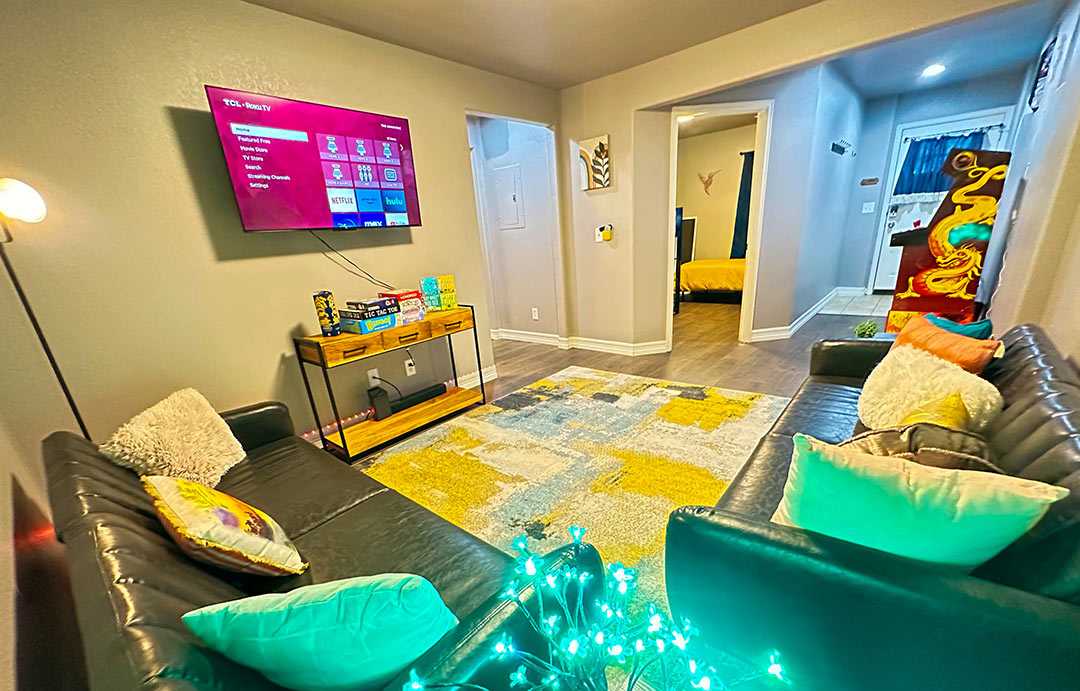 Elegant Dining in the Heart of the Home
The dining room at KushKations Blue Dream is a beautifully appointed space that can accommodate up to six guests. A stunning chandelier serves as the centerpiece of the room, adding a touch of elegance to your dining experience. Whether you're sharing a home-cooked meal or enjoying takeout from a nearby restaurant, this dining area offers the perfect setting for gathering with friends and family.
Comfortable Bedrooms for a Restful Night's Sleep
Blue Dream features three vibrant bedrooms designed to provide comfort and relaxation. The bunk bedroom boasts two bunk beds, accommodating four full-sized beds and a 32-inch TV for entertainment. The second room features a king-sized bed and another 32-inch TV, perfect for couples seeking a private retreat. Lastly, there's a bunk bed and twin room, also equipped with a 32-inch TV. All bedrooms are thoughtfully furnished with hangers and laundry baskets, allowing you to truly make yourself at home during your stay.
Spa-like Retreat in the Backyard
One of the standout features of KushKations Blue Dream is its private backyard oasis. Here, you can unwind in a 5-seater hot tub, soak in the tranquility of the outdoors, and relish the Colorado scenery. The dining area is ideal for al fresco meals, while the gas grill allows you to cook up your favorite barbecue dishes. A privacy fence ensures your peace and seclusion, and outdoor lighting sets the mood for a relaxing night under the stars.
About the Host: Shaquan, the CEO of KushKations
Your host, Shaquan, is the CEO of KushKations and a passionate outdoors enthusiast. When he's not ensuring that your KushKation experience is exceptional, he enjoys fishing, hunting, camping, golfing, and exploring the Colorado Mountains. With a commitment to providing a 5-star experience for his guests, Shaquan brings his love for travel and the outdoors to every aspect of your stay. Feel free to reach out to him with any questions or to book your stay in one of his beautiful homes.
Guest Interaction and Access
The KushKations team is local to the Denver area, ensuring that any assistance you need is just a phone call or message away. They are dedicated to making your stay as comfortable and enjoyable as possible. Please note that guests have access to the entire house, except for the garage.
Location Activities
To help you make the most of your stay, be sure to check out KushKations' guidebooks, which feature recommendations for dispensaries, restaurants, concert venues, and parks in the Denver area. Whether you're seeking cannabis-friendly experiences or exploring the city's culinary delights and entertainment options, their guides have got you covered.
KushKations Blue Dream offers the perfect blend of comfort, convenience, and 420-friendly amenities for your Denver getaway.
Whether you're looking to explore the city's attractions, relax in a private hot tub, or simply enjoy quality time with friends and family, this property has it all. Book your KushKation today, and embark on an unforgettable adventure in the Mile High City!